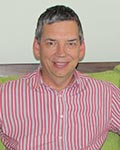 Norman van Zyl joined Enviro Dynamics in 2009. Soon he became one of the Managing Directors alongside his wife, Stephanie.
He has held a number of positions at various engineering firms and the Namibian Roads Contractor Company. These positions include, amongst others, Senior Civil Engineering Technician, Planning Engineer in Commercial and Technical Services, Manager for Business Development and Project Manager.
Supporting and encouraging his wife through the growing phases of the company up until now, it only seemed fit for his career to go full circle, now deploying his experience as a Project Specialist and Environmental Project Manager at Enviro Dynamics.
His motto is 'making projects meaningful'.
Norman's love for learning and growing is reflected in his diverse qualifications obtained in South Africa. He holds a Bachelors of Arts in African Studies from the University of Stellenbosch, a National Diploma in Civil Engineering from the Free State Technicon as well as a Bachelors of Arts (Honours in Psychology) from the University of the Orange Free State. In addition, he also obtained a Master of Science in Project Management from the University of Cape Town.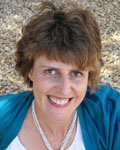 Driven with passion and purpose to pursue, Stephanie van Zyl started the environmental management consultancy, Enviro Dynamics, in December 1999. She has a keen eye for detail, and years of experience as a town planner, socio-economic researcher and an environmental consultant, with a pursuit for excellence.
As a result, heading the firm as Managing Director and Key Environmental Consultant, Stephanie has seen the company grow to become one of the leading consultancies in Namibia.
Stephanie is committed to both skills and character development in her employees. While motivating, teaching and leading by example, products of high quality are delivered by her and the team.
Stephanie holds a Bachelors Degree in Town and Regional Planning from the University of Pretoria, as well as a Master of Science in Environmental Management from the University of the Orange Free State.